Located in Fairview, OR, the I-84 LogistiCenter is a 165,000 square foot build-to-suit for a private online retailer. The concrete tilt-up project is a van sort facility with interior van loading and package handling, and the scope also included a 7,400 square foot office space with remote restrooms in the warehouse space.
Sitework on the 14 acre site also consisted of 50,000 CY of Concrete Treated Base (CTB) fill, 28,000 CY of sandstone excavation in mass excavation and trenches, 17,000 feet of pipe, two large underground stormwater detention systems, 165,000 SF of building pad grading and 300,000 SF (6.9 acres) of parking lot grading.
This project was a success due to the trusting and collaborative relationship developed between Tapani, Sierra Construction, and the Owner. All teams were continually taking initiative to forecast upcoming schedule expectations, challenges, delays. and collaboratively finding ways to avoid or mitigate issues on the project. Building the project through the winter months, we were able to complete the project on time and on budget despite the challenges of wet season construction.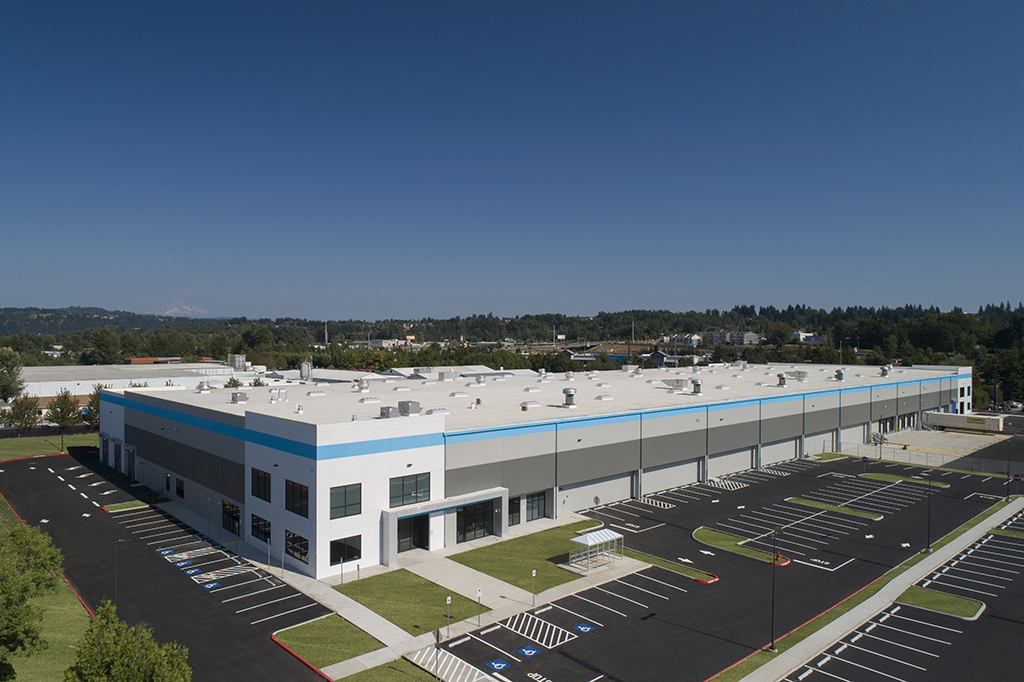 Sierra Construction Team:
Kristine Walz, Senior Project Manager
Philip LaRouche, Project Manager
Derek Wittig, Project Engineer
Carrie Bodnar, Project Administrator
Matt Fletcher, Superintendent


Project Team:
Developer: Dermody Properties
Architect & Engineer: Mackenzie
General Contractor: Sierra Construction