Information about History
THE BEGINNING
In August 1986, Washington-native brothers Bob and Roger Collins formed the general contracting company. From the beginning, the company has believed in a hands-on, start-to-finish approach, staying involved in all phases of work including, site selection, design, permitting and construction through project turnover.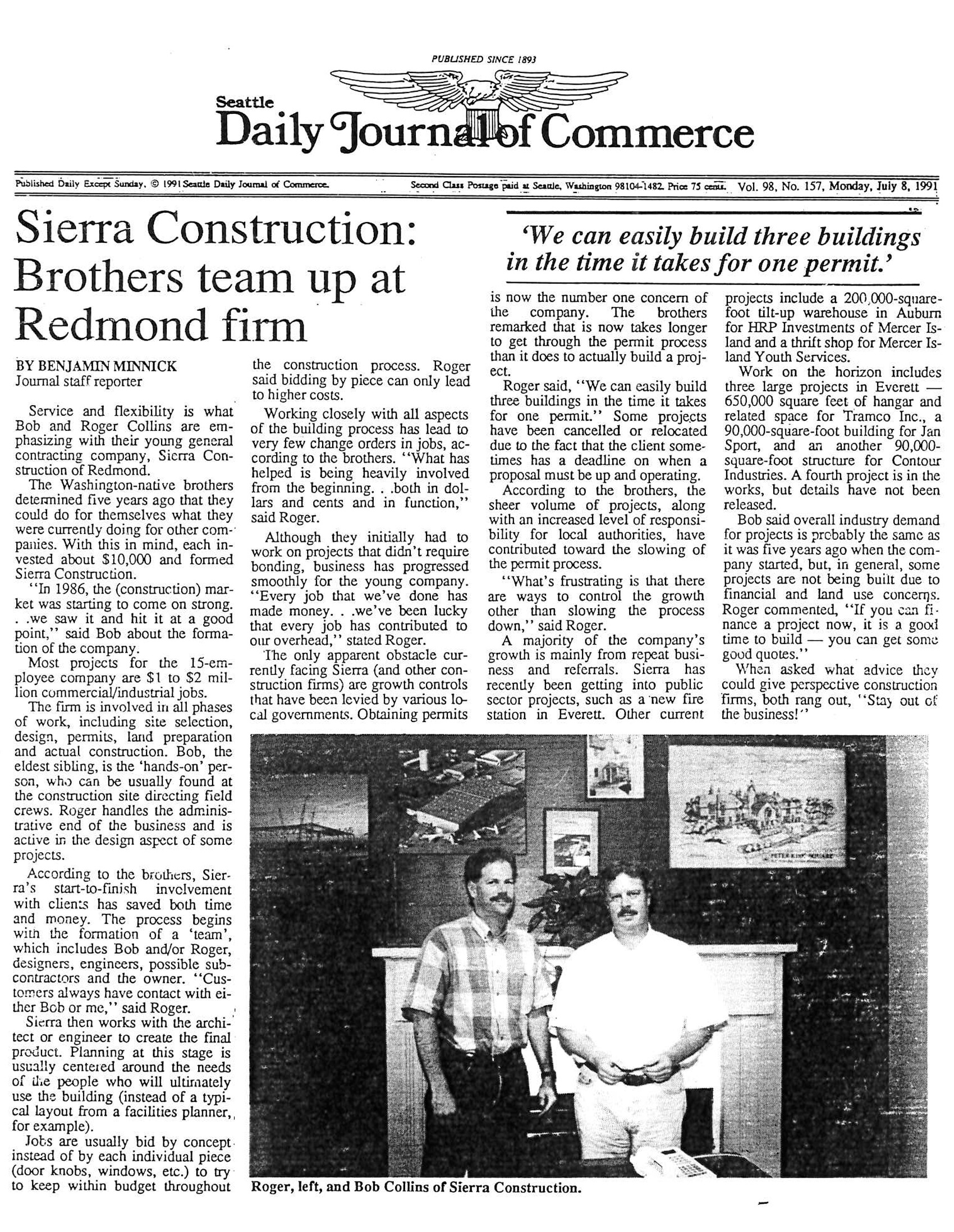 Roger, the current CEO of Sierra, tells the story of how it all began:
"Bob and I began with a basic plan where Bob would be responsible for the field aspect of things and I would take care of the office admin, bidding and marketing. We decided to take the leap and incorporated the company in August of '86."
When trying to come up with the company name, Roger wanted something that would represent the geographic area and that people would recognize. All the Pacific Northwest names were taken so he had to reach a bit farther. "I was looking out my den window of my house in Woodinville, where we had our first office, and saw my 1977 GMC Sierra pick-up truck, and I thought you know what, there is a name that would work. I still have that truck, and it is proudly displayed as Sierra-1."
Roger's brother and Sierra's co-founder Bob passed away in December of 1992, having only been a part of Sierra for its first six years. "I know Bob would be very proud of Sierra Construction 30 years later, knowing his dream was fulfilled."

EARLY RELATIONSHIPS
"We got our start with the help of a number of people that we continue to have relationships with to this day." Roger worked for Harold Hill during college, and was re-hired after his time in the Air Force on various construction and development projects. Sierra's first concrete tilt-up job was for Harold on his property in Kent; Western Van and Storage.
"There's no greater relationship through the early stages of the company than what we had with Ron Crockett and Bob Trimble
. We were given the opportunity to build a large 747-sized hangar for Tramco." Constructing Hangar #1 in 1989 led to numerous projects at Paine Field and the surrounding area through the '90s including the remodel of Hangar #2, construction of the 680,000 square foot Hangar #3, the water tower, the Delta Business Park, the Bev-Ed Business Park, and the relocation of JanSport to four different locations.
"Ron and Bob were also investors in Eagle Hardware, and they gave us the opportunity to build three of those projects for them." Those three projects would become Sierra's first opportunity to do multiple buildings simultaneously. "That was a huge step, as up to that point we had simply been doing one-off projects." Sierra completed eight Eagle Hardware buildings in the mid '90s, which led to numerous big box retail projects including numerous Lowes, Home Depots, and Kohls, and over 15 Walmart Supercenters.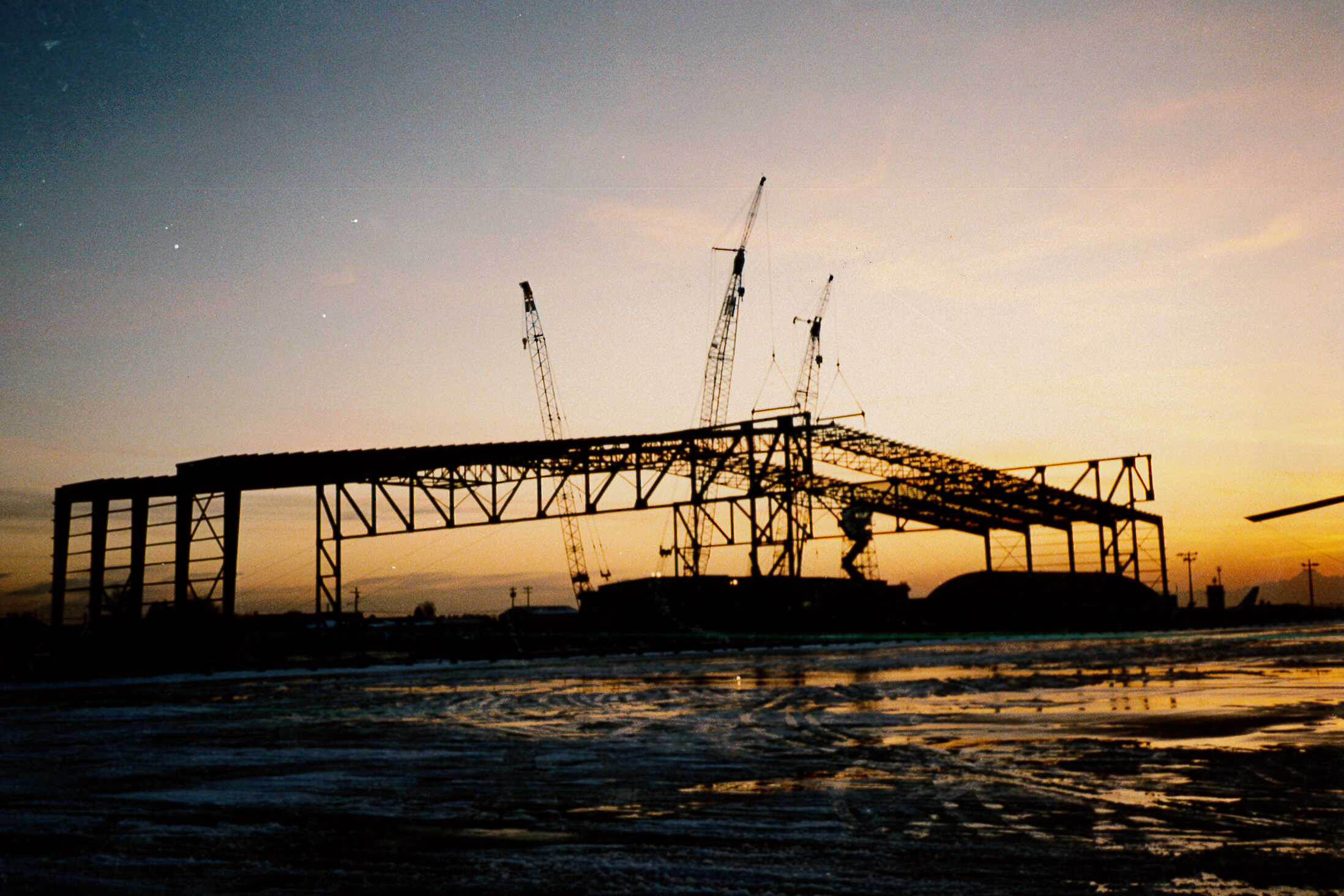 WOODINVILLE AND PORTLAND
"Our first office project was Peter Kirk Square in Kirkland. Roger Wahlman gave us a really incredible opportunity to come over to Kirkland and build an urban wood framed structure on a post tension deck, which we now build on a routine basis. We ended up moving our office into that building."
The company's next office location was Redmond. "We were in Redmond for 11 years, scattered over five houses on the same street." When it was time to consolidate, the company moved into the old Woodinville Fire Station #31.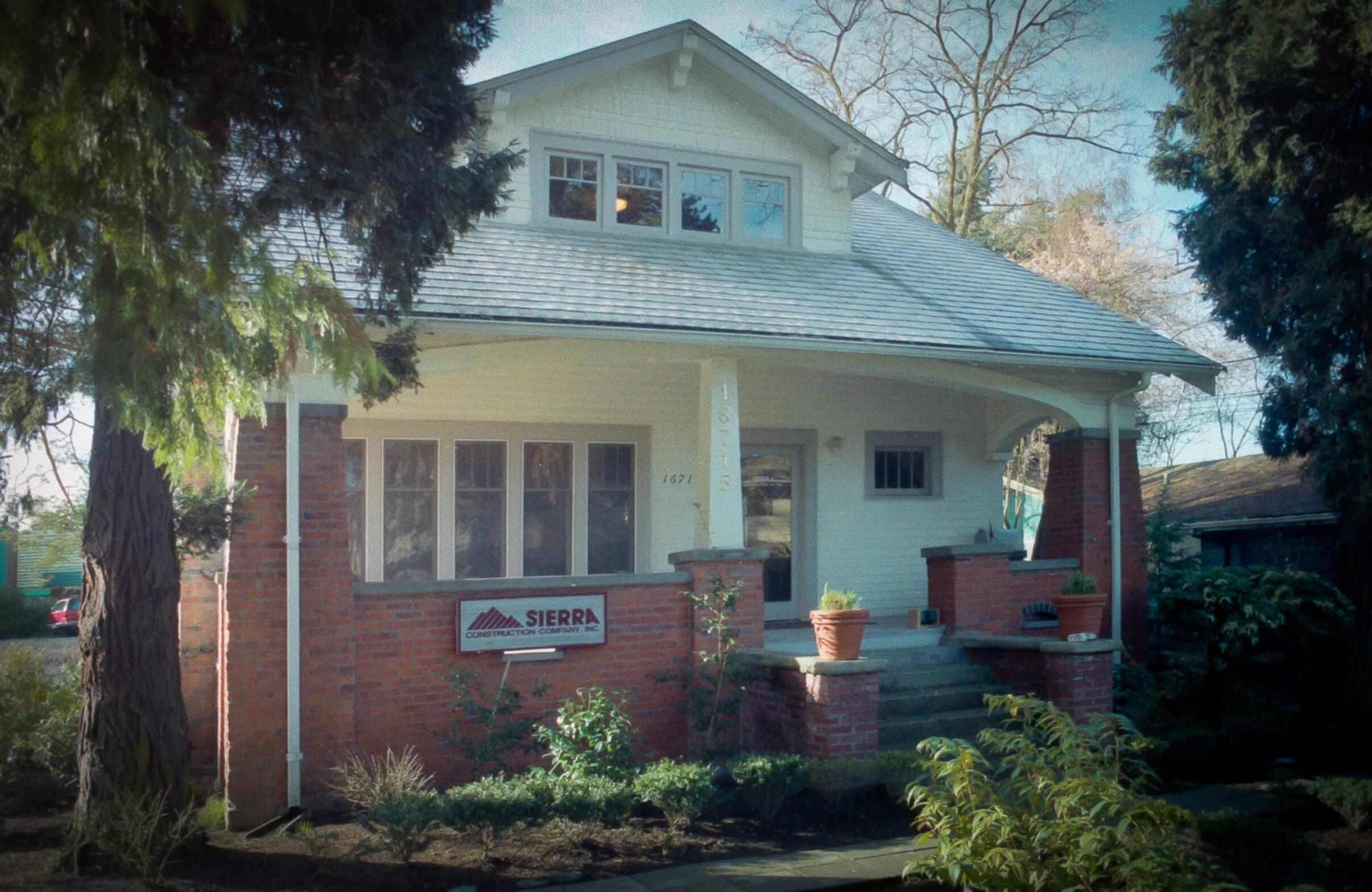 In March of 1997, Sierra opened a second office in Portland, Oregon. "We had the idea to set up an office down south because we saw our client base moving south. As it turned out, hardly any of those clients that we thought were going to move south did, so instead, we gained a whole new set of clientele for us down in the Portland metro area."
Rick Basnaw, Sierra's current President, moved to Portland to set up shop. "The whole Portland team has contributed to our overall success over the years, providing immense opportunity for us, and I am very grateful for all that group has contributed to our overall success. It turned out to be a very positive experience for us to expand to the south." The first major job in Portland was a Prologis project near PDX; and to this day Sierra continues to build for Prologis throughout Oregon and Washington.
A GOLDEN OPPORTUNITY
A golden opportunity Sierra had early on was the chance to be involved with the reincarnation of horse racing in Western Washington. "Ron Crockett approached me to help him move the racetrack from Renton down to Auburn." Sierra was the construction manager on the entire project and the general contractor on the backstretch facilities. While we were in the planning stages of Emerald Downs, Roger also began a working relationship with Joe Blattner, (whom later founded the development company Avenue55) and Mike Corliss."
"I met Mike while I was working for Harold Hill on a sewer extension line on Harold's property in Sumner." The line ran in front of Mike Corliss' family property, which founded a working relationship between Roger and Mike. "Years later he asked if we would build his office building in Sumner, and that developed into a business relationship to form Tarragon to develop the Valley South properties. One of the partners involved in the first building we developed at Valley South was Carl Panattoni, whom we are also continuing to build for to this day."
Sierra first crossed paths with Dan Ivanoff of Schnitzer West when Sierra performed the tilt-up portion of a project in the early days of Van Doren's Landing in Kent. The combined groups quickly proved how productive they were as a team, and Sierra would complete thirteen buildings as the general contractor in Van Doren's Landing.
The success at Van Doren's Landing with Dan led to constructing over 800,000 square feet of Class A office space for Schnitzer West in the North Creek Technology Campus in Bothell. "It really developed our foundation for the flex tech office buildings and complicated tilt-ups." Connections developed through those projects led to the joint venture, Sierra-Wright, with Howard S. Wright to build the 666,500 square foot mid-rise Civica Commons office building in Bellevue.
MULTI-FAMILY
Sierra's first multi-family project was a condo on the Kahler Glen Golf Course near Leavenworth. At the completion of Natapoc Village in 1997, Sierra worked with Schnitzer again to construct the Merrill Creek Apartments. Other multi-family projects in more recent years have included the Dwell at Kent Station for Tarragon, the Village at Beardslee Crossing in Bothell, The Henry Apartments in Tacoma, and The Prescott and Cook Street Apartments in Portland.
"Coming out of this last recession we really expanded on our multi-family background, and multi-family has now become a major part of our success and current backlog. I think urban infill multi-family will continue to be a large portion of what we do in the future."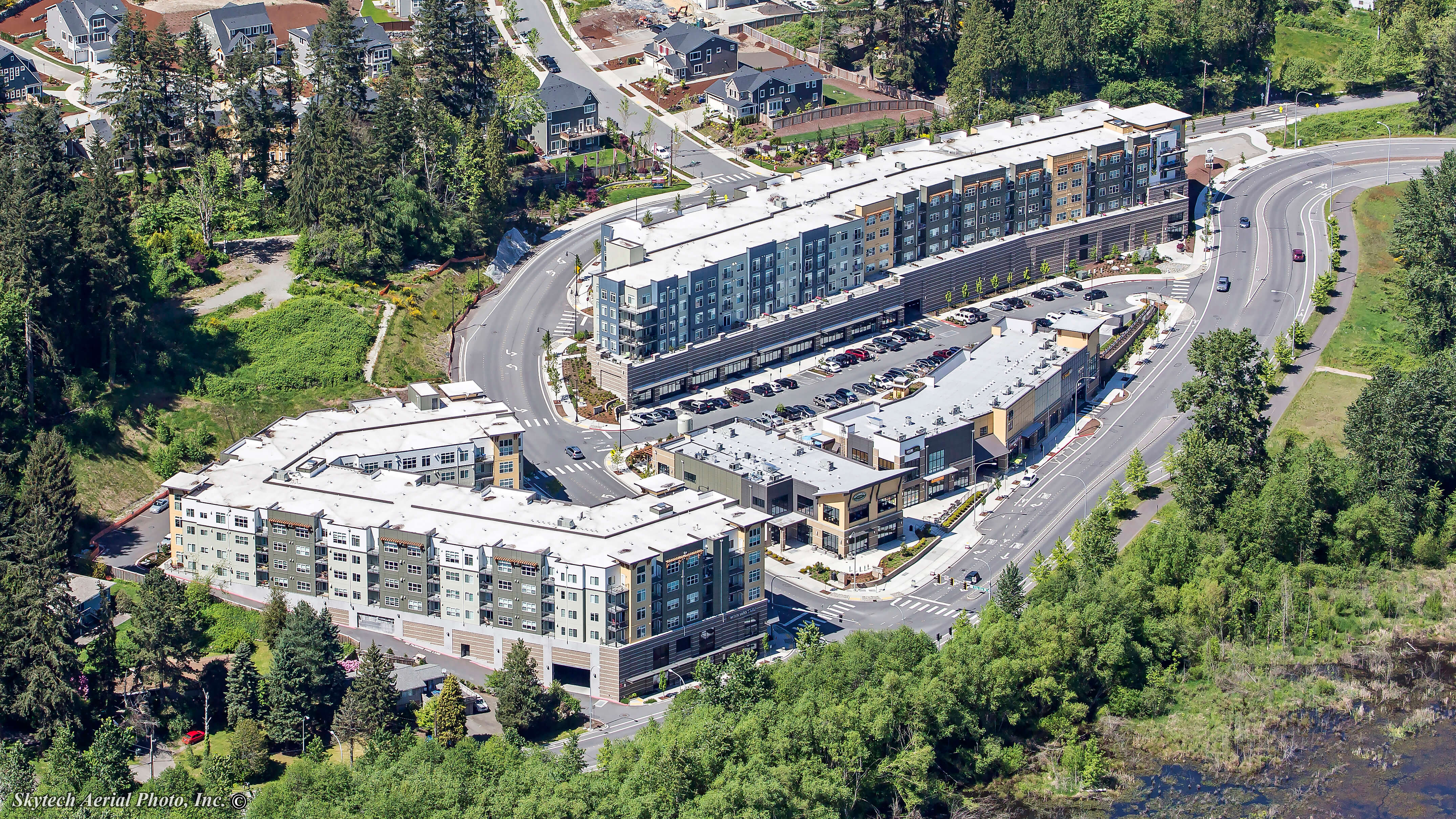 MEGA-BOX DISTRIBUTION
"Mega-box distribution as a product type continues to be a mainstay of what we currently do each day. Our start in that world really came from the Michaels Distribution Center project in Centralia. Our historical relationship with Mike Corliss and Joe Blattner allowed us to be a part of that job."
The Michaels project built the foundation for other mega-box jobs that Sierra has completed, most recently 2,100,000 square foot Amazon BFI4 Distribution Center in Kent. "The Amazon project that we had the privilege to do for IDS Real Estate in Kent was our first job with a single contract value in excess of $100 million. It was a huge step for us, but the way our group pulled that project off it was just like another routine job in the life of Sierra Construction; huge project, tough schedule, and we came through with flying colors."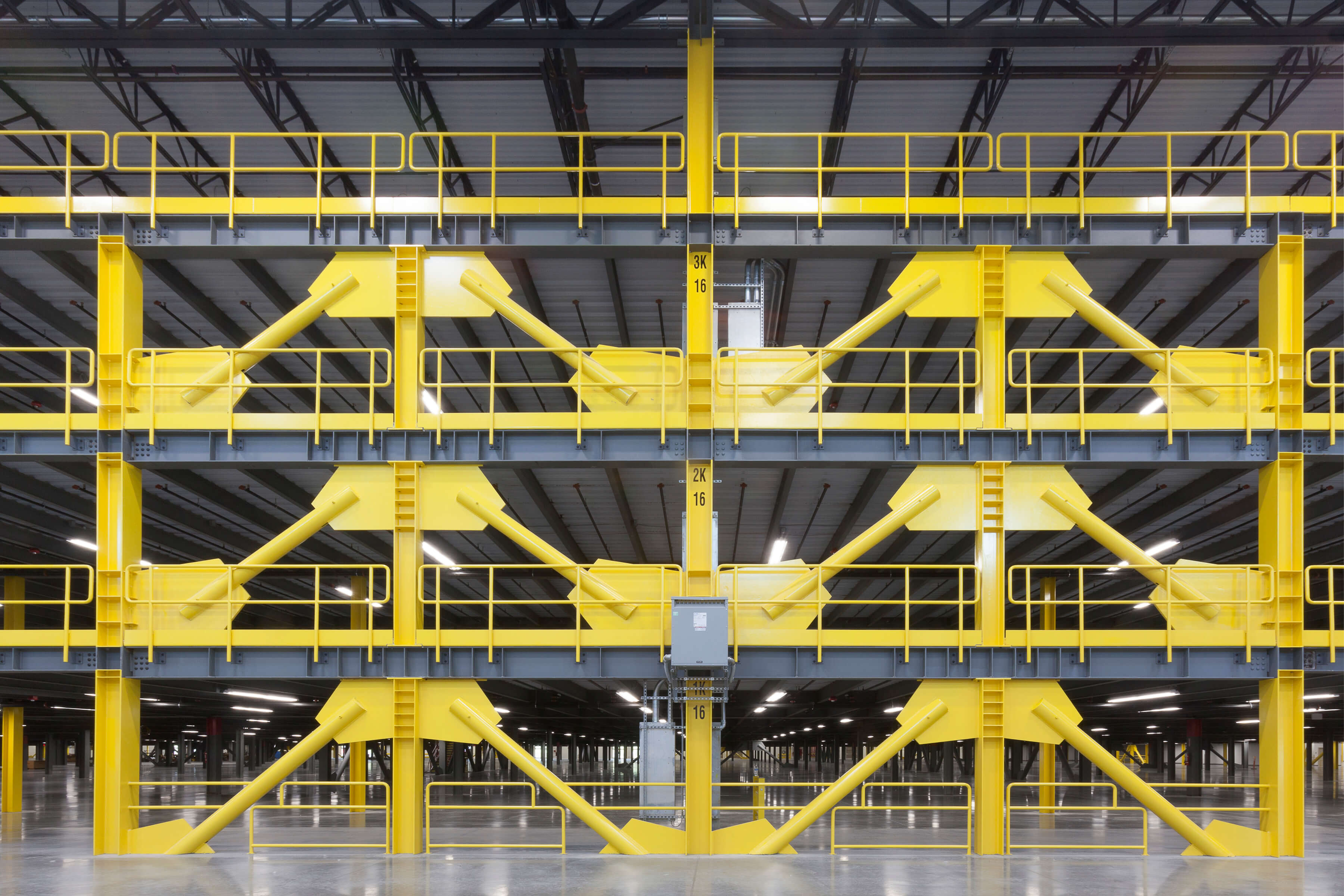 NEW OFFICE
In 2016, Sierra decided it needed to expand the main office. Residing in the old fire station building, its location in the North Industrial zone meant that no more than 50% of the current building could be used for office, thus precluding expansion.
Due to zoning restrictions and a lack of available office space, it was challenging to keep the company in Woodinville. The biggest item on the checklist was to own the new space versus a lease, so we began to look at available office space and sites that could accommodate ground-up construction. With very few options in the City for pure office, the likeliest possibility was the Office-zoned King County surplus property on NE Woodinville Way across from Woodinville Heated Storage, which Sierra built in 2000.
After nearly two years in the permitting process, sitework began in May 2018 for our new 13,000 square foot office building on Woodinville's last vacant office-zoned property.
The goal of the project was to construct a modern office building while leaving as much of the site unchanged as possible. Only one-third of the two acre site and less than half of the street frontage was altered, while the majority of the land remained in its natural state and was preserved as a native growth protection area.