If you have stopped by the office in the last week, you have seen quite a mess! Last weekend we painted the downstairs office space, and this coming weekend they are touching up downstairs and will be completing the upstairs. Painting downstairs meant a lot of prep including pulling all items away from the walls which made for quite the maze....
Phase 2 brought tile removal in the entryway, two different carpet tile patterns, patched walls, and the training room is a mass staging area full of boxes, tiles, laminate and furniture. I promise it will look good......
But, Fusetti is hard at work and ready to rock and roll over the weekend. What do you think?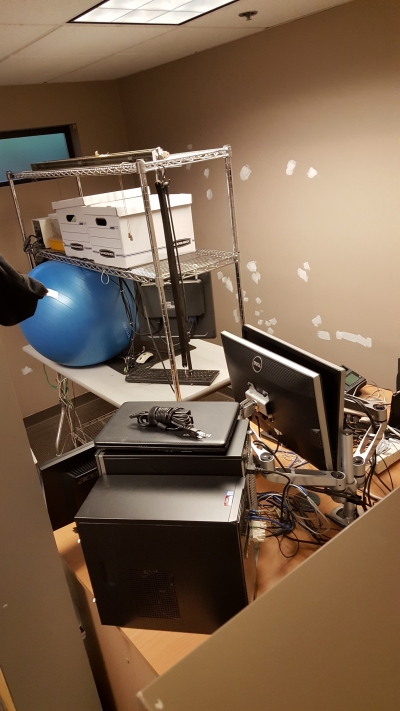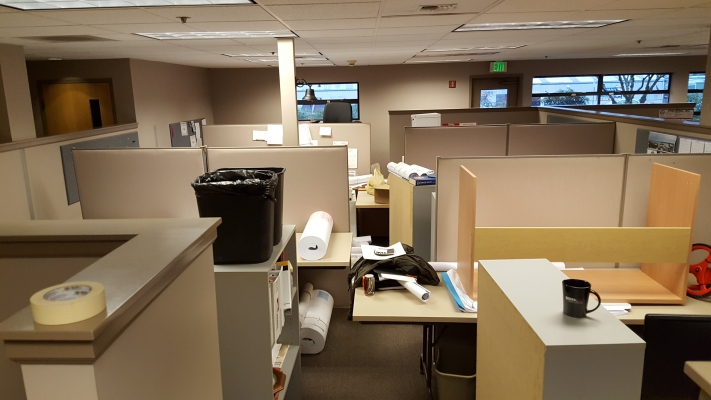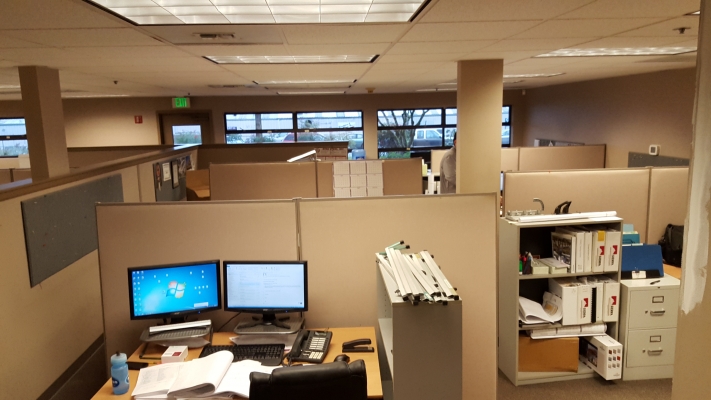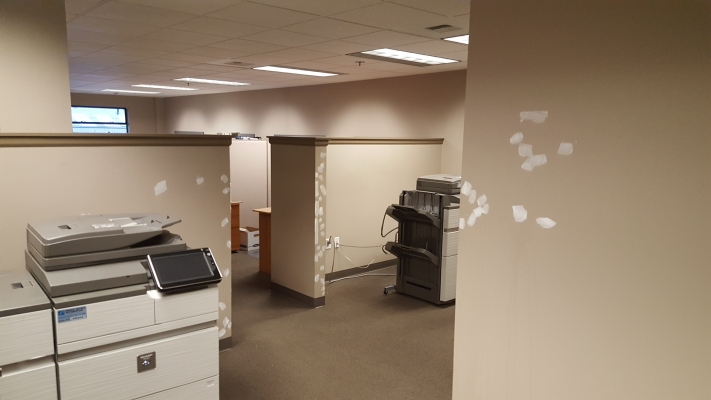 Apparently people really liked hitting the walls in the PA area..... ?