Our first Howliday party at the new office! The Woodinville team hosted a lunch-time Halloween party, complete with a mini-game that included hocking candy at your teammate. Teammates Andrew Repass and Nolan Vella walked away Champion!!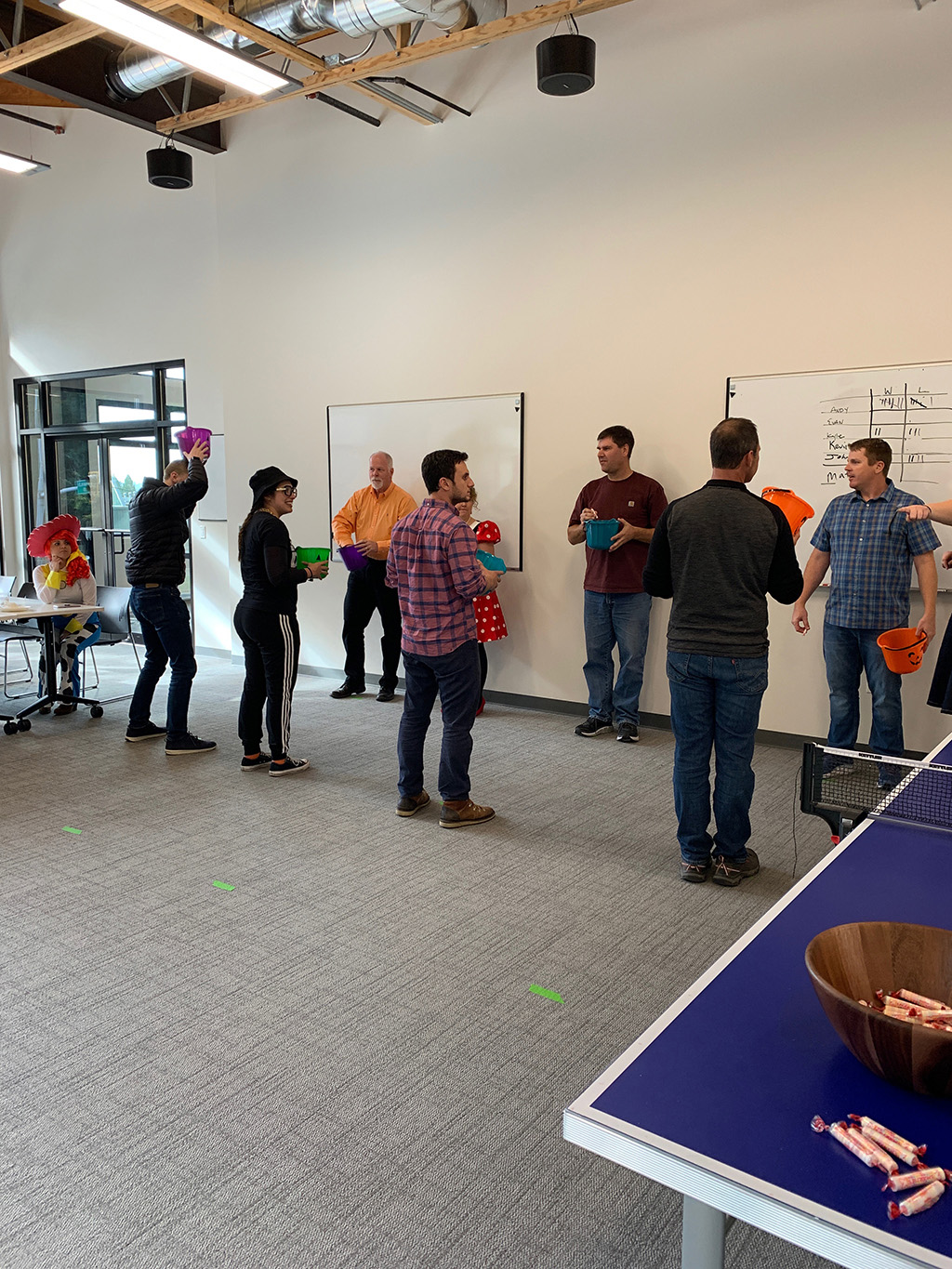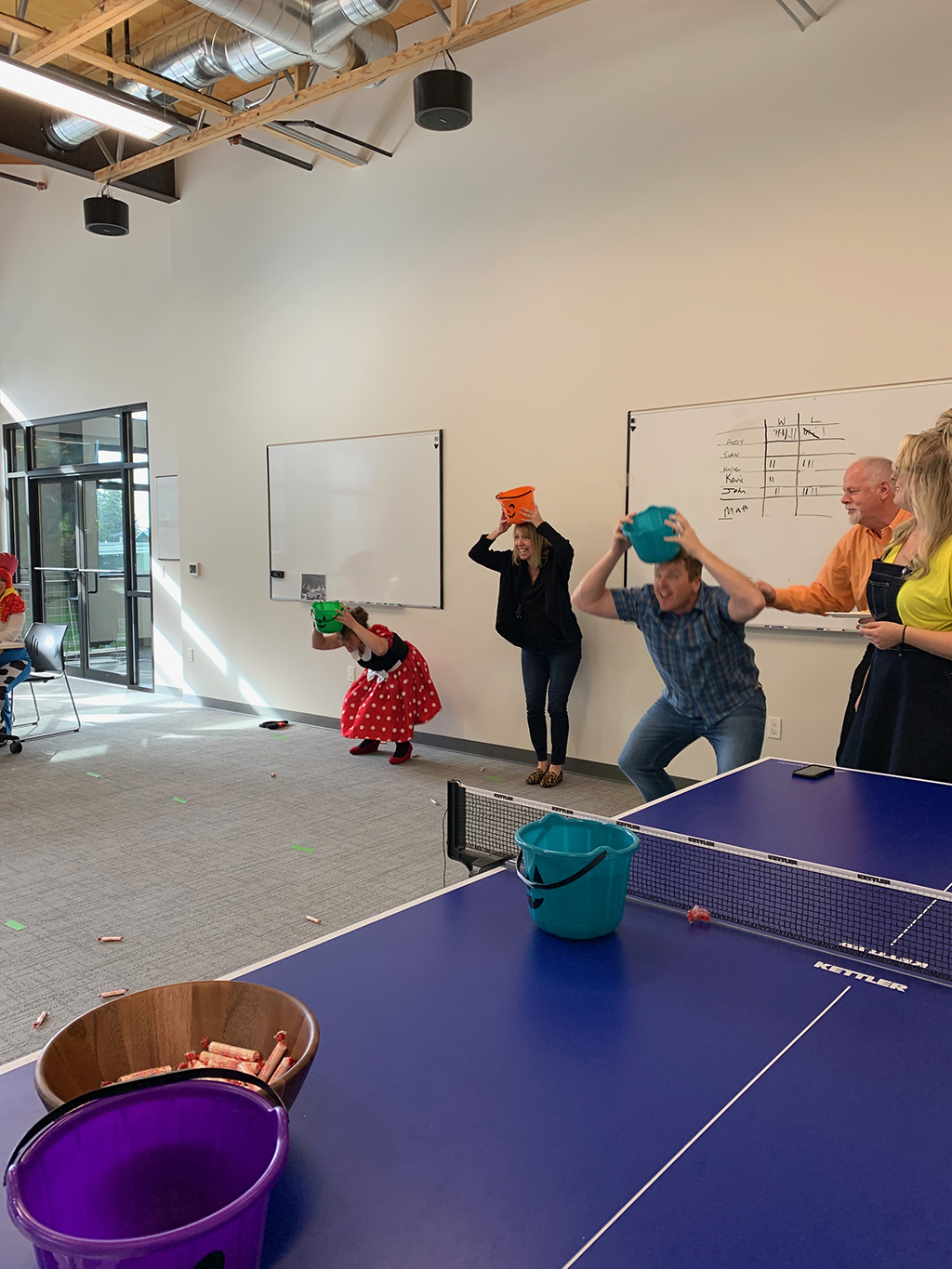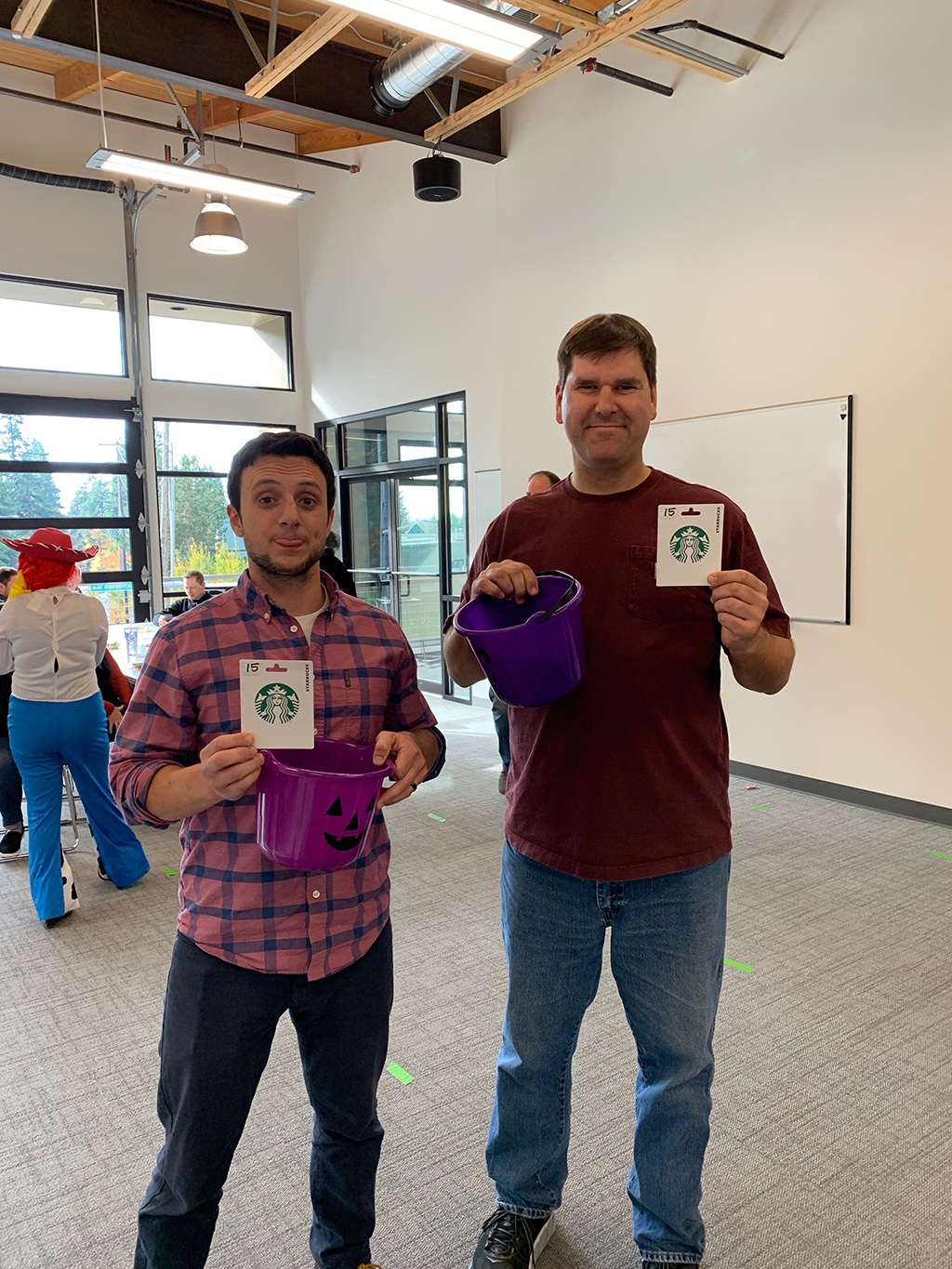 Then, we held the Halloween Costume Contest! The votes came in - and May was the winner as Jessie!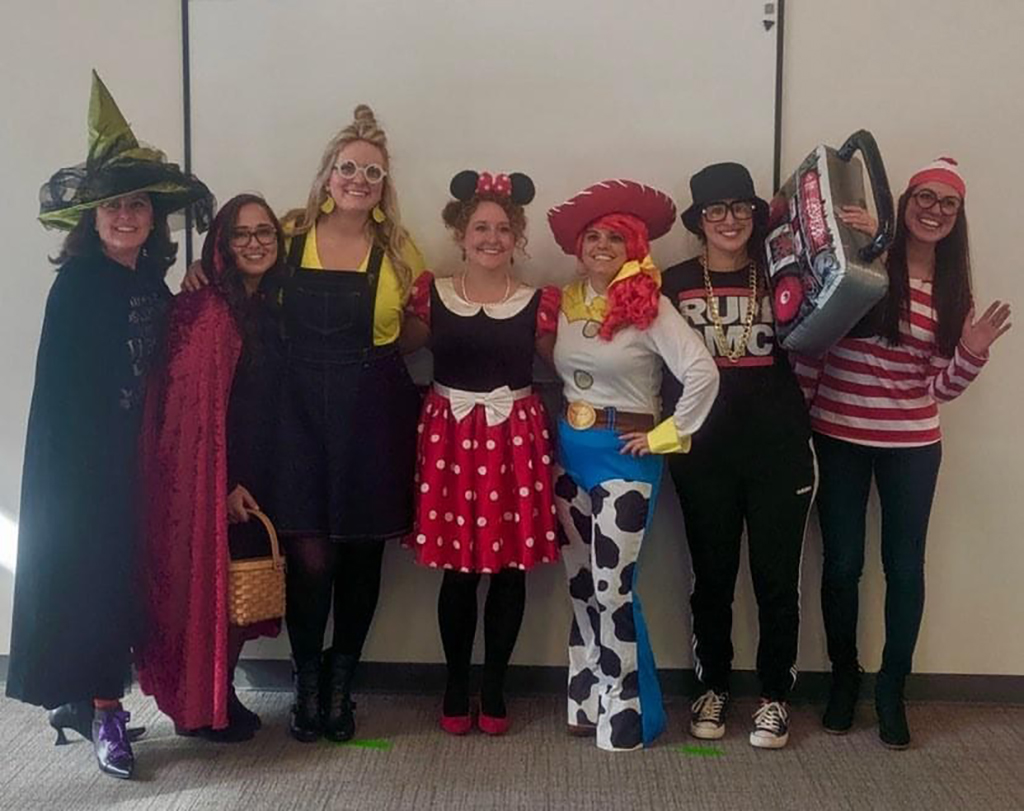 Although..... Waldo didn't want it to be over, and there were many sightings throughout the rest of the day.