The third building in the Terrace Station development, Traxx is located just north of the recently completed Terrace Station East.
When completed, Traxx will have 210 total units. Units are a mix of open-1-bed, 1, 2 and 3 bedroom units.
In total, 270 parking spaces span a 2-level parking garage. Ground floor includes 3,600 square feet of outdoor and 14,380 square feet indoor commercial space. Tenants will also be able to utilize a 4,975 square foot rooftop patio.
This building is due for completion Q4 of 2023.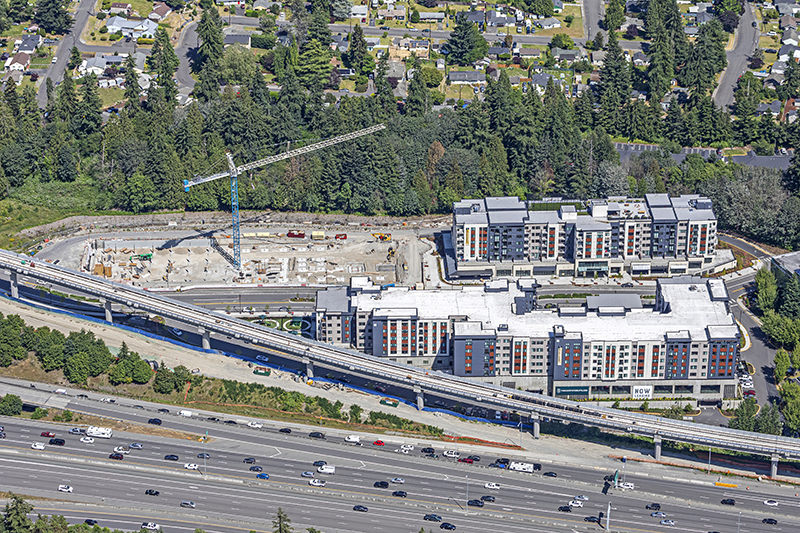 Sierra Construction Team:
Matt Enany, Senior Project Manager
Luke Lambert, Project Manager
Justin Standfill, Project Engineer
Lisa Diebler, Project Administrator
Kevan Muzzy, Superintendent



Project Team:
Developer: Traxx Apartments LLC
Architect: BCRA
Engineers: PACE, and Yu & Trochalakis
General Contractor: Sierra Construction