Currently under construction, Track 6 will be a new 4-story, Class-A industrial building located on the old Compton Lumber site in the middle of Seattle's SODO neighborhood. Each level will be approximately 54,000 square feet, bringing a total of 212,000 SF of industrial space to South Seattle. Track 6 is designed to accommodate an array of uses from industrial flex companies to tenants with warehousing or distribution needs.
Tenant spaces will feature double store-front entry doors, polished concrete floors, open air-exposed ceiling system, white vinyl insulation barrier on perimeter walls, warehouse style single zone climate controlled HVAC system with fresh air ventilation, LED lighting, and dedicated 200-amp electrical service and distribution.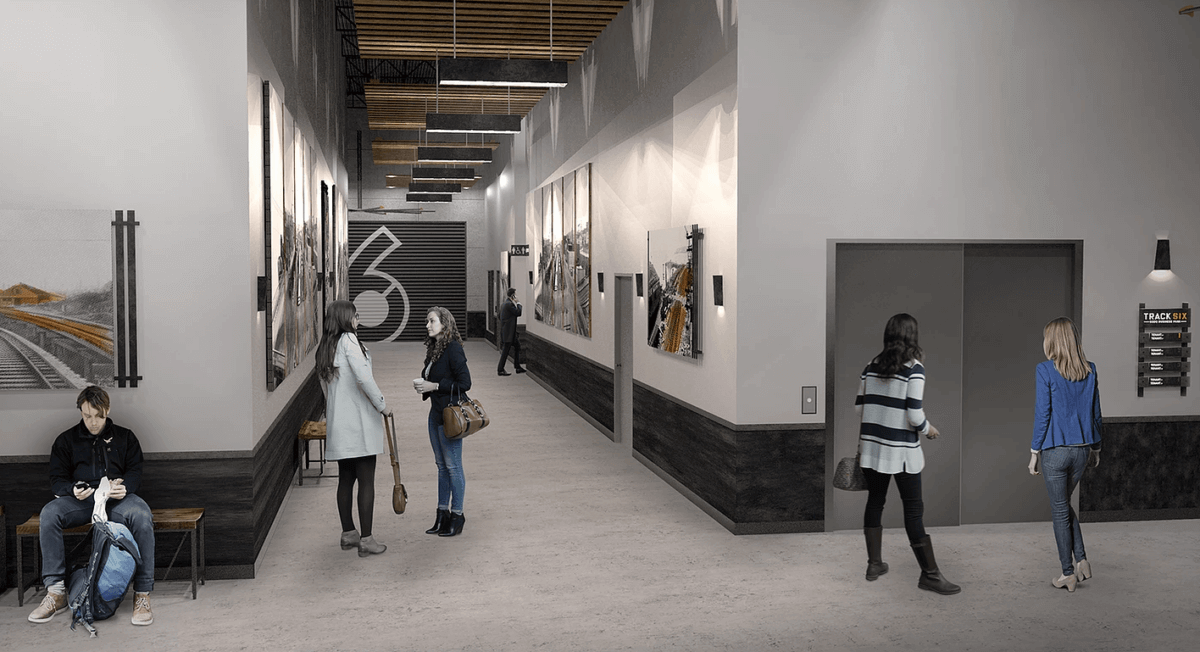 Completion is expected next summer.
Project Team:
Developer: Avenue 55
Architect: NELSON
Contractor: Sierra Construction
Structural Engineer: AHBL
Civil Engineer: Barghausen
For more information, visit https://www.track6sodo.com/