So, some of you may know that Marissa is kind of addicted (and famous) when it comes to Seattle's Goat Yoga.
In fact, she is featured on an article that has gone viral about the unique venue! In case you were wondering, it is literally just doing yoga with small goats running around you (potentially stealing your keys, peeing on your yoga mat... you know, the usual yoga encounters)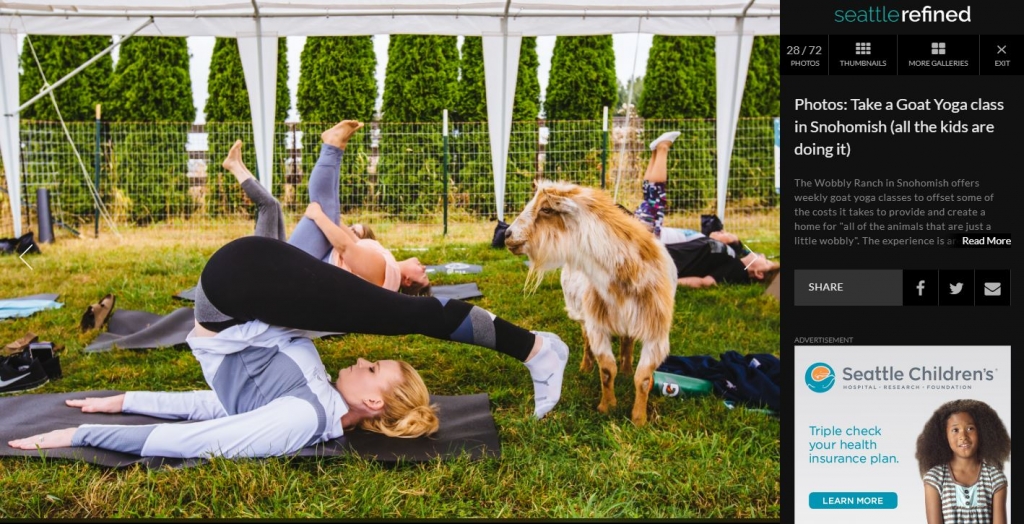 So, when we get wind there was a 'haunted' version of it, what better thing to do than go with coworkers and wear hilarious animal onesies while doing yoga with goats!?
Heather, Marissa, Danyelle, Carrie, Ashley, Lisa, Dawn and Becca all joined in on the fun last weekend. Enjoy!